2 Bedroom apartments in Paralimni in Cyprus.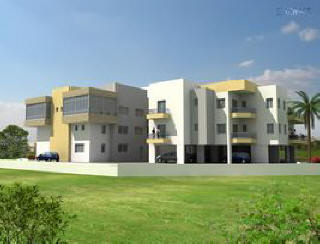 Purchasers desiring a property close to the centre of Paralimni will welcome the release of Achaia, which will be developed at the entrance to Paralimni from the tourist areas of Kapparis and Pernera/Protaras. Apart from pedestrian access to the commerce and cuisine of Paralimni town, one of the major supermarkets of the area is very close to hand and the beaches of Ayia Triada remain only a five minute drive away or an 85 cent bus journey. Together with luxury apartments the development will provide office accommodation for those wishing to set up commercial operations in the area and the location will offer the ease of parking facilities that are far more difficult to find in the town centre.

Click the pictures to enlarge

Price from € 198,198
Further details on request.
Please contact us here if you wish to enquire further
or if you have something similar to sell.

If you have a hotmail, or web based account, this link above will not work, you will need to send us an e mail directly from your account to info at cyprus-property.net stating which property you are interested in.
Back To Property For Sale List Home
[ Cyprus Property Advertising ] [ Property Sold ] [ Cyprus property links section ] [ Property for sale in Cyprus ] [ Reduced price - special offers - quick sale. ] [ Property buyers guide for Cyprus ] [ Renovations ] [ Commercial & Business ] [ Rentals in Cyprus ] [ Currency Convertor ]